CONTINUITY OF VALUES.
Introducing EMUN
EMUN is a professional office dedicated to asset and investment management of important clients, particularly families. Our client partnerships are based on mutual trust and respect.

We impartially choose the most suitable solutions to fulfil their needs and wishes.
Our team is made up of specialists in estate planning, investment strategy, asset management and administration. Our recruitment process is meticulous, in terms of expertise and personality fit. We have the highest requirements; therefore, it is not enough to simply share a common goal. We must also be on the same path of achieving it.
The story
behind our brand name
---
It began with the word "Emunah", which is a synonym for trust, truth, conviction, and faith. By sharing these exact values – we became EMUN. We adhere to the ideals of the Renaissance, which drew its attention to the humankind itself, to the present moment and higher learning. The fate of multitalented Renaissance artists was intertwined with their patrons who were comprised of distinguished families who supported the arts. The example of the Medici dynasty speaks for itself.
At EMUN, we draw on the legacy of the Renaissance. In the service of every family, we employ a multidisciplinary approach as well as the sense for order, from which preservation strategies of family values and the art of investment are born.
EMUN family office was established in 2011 and has since expanded through the addition of the EMUN investment company.
Our mission is the Renaissance of business dynasties
WE ARE EMUN.
Vision
and Values
---
To develop Czech Republic, it is important to build a strong private capital, which along with the government institutions can further develop a civil society.
EMUN's founding values
Trust.
Preference of client's interests over those of the company or its shareholders.
Discretion, responsibility, expertise, humility, and education of the next generation on its responsibilities.
All individuals in possession of a key role (shareholders, executive partners, governing body members) as well as employees share essential principles of mutual communication. Allowing them to come to a consensus, through apprising, respect for one another and open-mindedness.
Persistent non-compliance with EMUN's values can lead to the termination of a working relationship irrespective of the quality of work or expertise.
Since our foundation, our motto has been CONTINUITY OF VALUES.
Mission
---
Our mission is the renaissance of business dynasties, through which we assist in transferring financial and ethical values to the next generation.
What do we do?
We offer orderly financial structures and meaningful future.
We manage and invest family and philanthropic assets.
How do we do it?
We care individually for each client from the perspective of preserving family values and assets.
We build long-term, stable relationships based on trust and discretion.
We offer comprehensive solutions to fulfil the wishes and needs of our clients.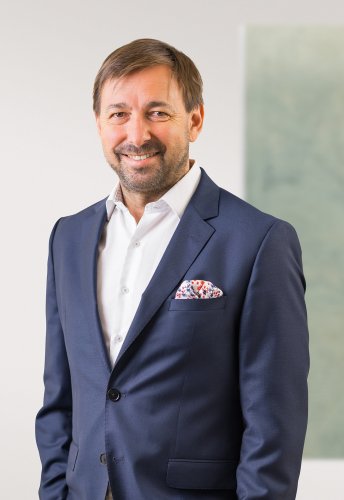 Petr Laštovka
Petr Laštovka graduated from the Faculty of Finance and Accounting at the University of Economics, Prague, where he earned a degree in Accounting and Corporate Financial Management. Petr started his career as an auditor and a tax advisor at TPA Horwath and later became the Head of Consulting where he mainly focused on investment banking. He has been published many times, and lectures on securities, derivatives, and investment banking for renowned institutions such as the University of Economics, Prague, General Financial Directorate, Chamber of Tax Advisers of the Czech Republic as well as private education agencies. Making use of his many years of experience in corporate and investment analysis, in 2011 he founded EMUN family office, a.s., where he focuses on the management and structuring of family assets.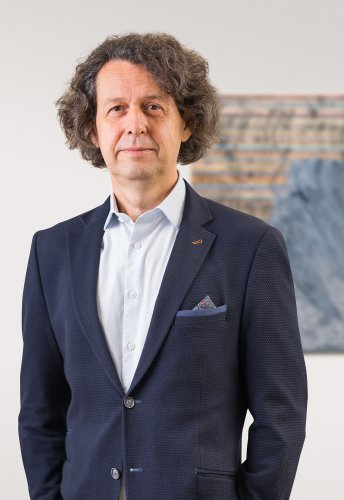 Leoš Jirman
Leoš Jirman graduated from the Faculty of Mathematics and Physics at the Charles University, Prague. Having passed the post-master's examination, he dedicated several years to research. He entered the capital market in 1992, when he joined Investiční a poštovní banka, a.s.. Between 1994 and 2021 he worked in BH Securities, a.s. as a Czech capital market analyst. Later he shifted his focus to portfolio management, particularly in foreign stock and bond markets, and has a great deal of experience in derivatives trading. Between 2006 and 2010, Leoš worked as an analyst for the Czech National Bank. Leoš Jirman is Managing Partner and Chairman of the Board of EMUN Investment Company, a.s.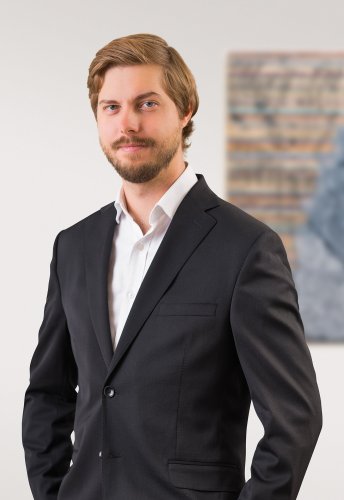 Filip Savi
Filip Savi graduated from the City University of London where he obtained a bachelor's degree in Banking and International Finance. Later, receiving his master's degree in Investment and Portfolio Management at the Cass Business School. Filip earned the Czech Stockbroker License and has been active on the stock and capital markets for more than ten years. Filip has been with EMUN during his studies in 2013, and since 2017 is active as a portfolio manager and a multi-asset investment strategist specializing in growth assets and alternative investments, especially in private equity and real assets. Filip has been an EMUN Partner since January 2022.
EMUN's financial partners (shareholders) are Libor Winkler, Bronislav Kandrík, Jaroslav Beran, Petr Šmída and PROXY – FINANCE, the oldest investment group in the Czech Republic and who only invest their own funds.
Our financial partners' role is to support the financial stability and strength of the company including the creation of co-investment and investment opportunities.
Investment
philosophy
---
OUR GOALS ARE MUTUALLY ALIGNED WITH OUR CLIENTS
The core foundation of EMUN's investment philosophy is to solely invest in things that we understand or would invest our own funds into.
We strive to ensure that our clients understand our recommended investments by providing concise and regular reports.
As such we do not grow at the expense of our clients, our fees are fair and transparent and our client's investment results are always our top priority.
DIVERSIFICATION
As part of broad diversification, we emphasize strategic allocation and optimal distribution of assets. We search for the best investment solution with a focus on suitable strategic asset allocation. We do not choose short-term trends, as it is crucial for us to preserve values and limit potential losses. We primarily invest in the developed and historically proven capital markets of the United States and Europe.


INDEPENDENCE
We only work with top banks, investment companies, and asset managers from across the market. We are truly independent when it comes to choosing the right investment strategies and tools as we do not receive commission from the sale of any products. Therefore, any commission that is earned is transferred to our clients' accounts.
Philanthropy
---
We have long supported culture and education. We work closely with the Via and Via Clarita foundations and aim to develop and cultivate philanthropy in Czech Republic. We also encourage our employees to act charitably so that together we can improve the quality of life of those around us.
The world of philanthropy, which we hold close to our hearts can also be presented to our clients. As a result of understanding the importance of introducing future generations to philanthropic activities, we strive to inspire them to structure their family's activities to have the widest possible social impact. Hence, supporting our clients' cultural and educational projects.
For their philanthropic foundations we suggest suitable strategic allocations inspired by the best practices from abroad.
Organisations of which we are members